SWIMSOIL was brought exclusively to the DFW swimming pool industry in 2007. Soil stabilization with chemical injection has been a viable alternative for several decades. Most of the chemical injections was focused on larger commercial or residential developments. By the mid 1990's, soil stabilization by method of chemical injection was becoming more widely accepted by civil and geotechnical engineers. By the early 2000's, many of the new residential developments throughout the Northern and Eastern sectors of the DFW area were utilizing chemical injections. It was in 2006 that the DFW new housing market began to slow and in 2007 when the complete housing bust occurred. It was the housing downturn that caused us to find new markets for the chemical injection product and treatment process. At the time, Tim Taborsky, was part of another large chemical injection company. Tim soon realized that new markets would need to be created to survive the housing downturn. Tim began working with engineers to create a new delivery process that would allow the chemical injection process to be economically viable for smaller applications.
In 2008, Tim obtained the exclusive rights for the chemical formula and SWIMSOIL was launched. This chemical formula is the original formula that had been proven and tested for years in the new home and commercial construction markets. This formula has been tested by some of the best geotechnical engineering firms in DFW including Alpha Testing, Rone Engineers, Henley Johnston, Gee Consultants and others.
Since 2008, the application process has been further refined and improved. At present, SWIMSOIL has successfully treated more than 3,000 swimming pools consisting of nearly 2,000,000 square feet in the DFW area.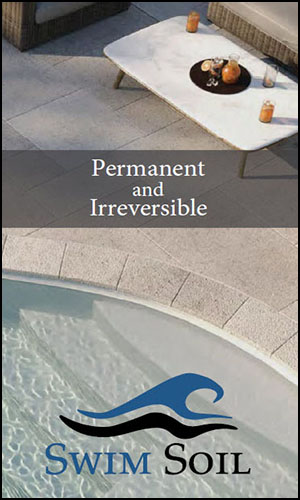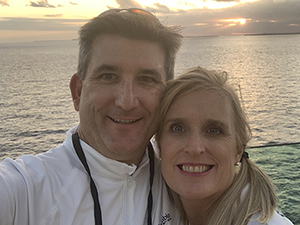 "Tim resides in Midlothian with his wife, Shelley, and three sons. Shelley has a Master's in Mathematics and is a full-time professor at Navarro College – Waxahachie. Their three teenage boys graduated from Midlothian Heritage High School and now attend college. Tim has earned a Master's in Business Administration along with extensive experience in the pool soil stabilization industry."
TIM TABORSKY   •   CEO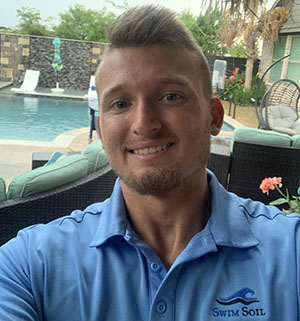 "Brayden is the oldest of Tim's three boys, and graduated college from Tarleton State University with a degree in business management. From an early age, Tim was bringing Brayden along to help him do the soil injections. When Brayden was in high school, he started working the soil injections under a field leader, before learning entirety of the SWIMSOIL chemical injection process for pools. During the summers of his college years, Brayden would come home and work for SWIMSOIL as a field leader. During this time, Brayden helped SWIMSOIL treat expansive soils for pool builders across the entire DFW metroplex and gained extensive knowledge on the risks of expansive soils to pools. While in college, Brayden saw the potential in chemical injections for pool soil stabilization, and knew he wanted to take SWIMSOIL to new heights. Now graduated from college, Brayden is a Manager within SWIMSOIL focusing on management, sales, marketing, and scheduling within the business."
BRAYDEN TABORSKY • MANAGER